Support TimeBank
Flexible on-demand technical support for smaller jobs, from content support to website changes. Hours are added to your TimeBank and unused time can be saved for use in the future.
Are you looking for help with your website or online presence?
Do you need website support now? Do you want to make some bigger changes to your site? Or maybe you have some ideas you want help turning into a feasible plan and don't know where to turn?
Maybe business is going well, and you need to make more improvements than the included time in your Care Plan can deliver.
Whatever the reason, we have you covered.
Did you know?
30% of small business owners consider keeping up with technological advances a major challenge.
Flexible support for whatever you need
Your virtual technical support team is on hand to support your business website.
Requests are estimated and, on approval, delivered for review on a staging copy of your website. Your TimeBank is adjusted after each request and can be topped up at any time. Unlike other agencies that charge by the hour, we track time in 5 minute increments. Unused time remains in your TimeBank and can be used at any time.
How it Works
After placing your order (minimum 1h), you'll be asked to submit your request through our ServiceDesk for review.
Having reviewed your requirements and gathered any additional information required, we'll propose a solution with a time estimate for your approval.
If you wish to proceed and assuming you have sufficient TimeBank credit to cover our estimate, we'll schedule your request within 24h for routine work.
You'll be kept updated via the ServiceDesk, and when all work has been completed, you'll be notified to review. Any unused time will remain in your TimeBank for future use, and you can see your allocated time and remaining credit at any time on your My Support page.
How much do I need?
Typical task estimates:
Article posting and image optimisation = 15m
Hack recovery = 2 -4h
New page = 2-4h, depending on the complexity
Plugin review and recommendation = 1-2h
Speed review and page optimisation = 30 – 60m/page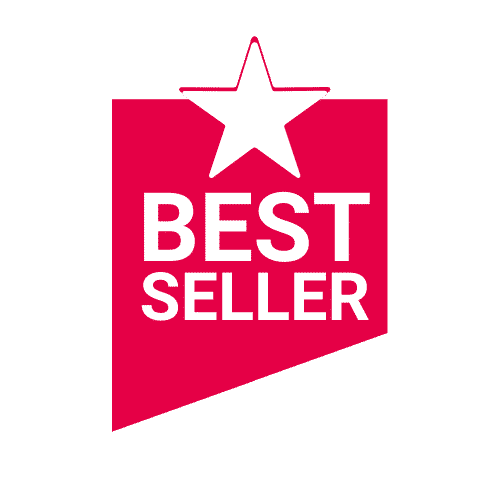 Flexible on-demand technical support for smaller jobs, from content support to website changes. Hours are added to your TimeBank and unused time can be saved for use in the future.
£35-£80
/hour
Get Started
Routine changes
Web development
Content management
New pages
Adding products
Problems
Failures
Hacking
Features not working
Failed payments
Support
Solutions / how-to advice
Plugin reviews & recommendations
WordPress administration
Website performance
"A pleasure to work with"
Carlie Qirem, Chief Operating Officer
Argon International
"What can I can say, except where have you been all my life!"
Dan Lee, Operations Director
Monster-Shop
"Dealing with the people of GorillaHub has always been pleasant, and they have always been helpful."
Jai Patel, Director
JB Foods
"The ongoing support from the team has been invaluable"
Annelize Alfredo, Head of Centre
The Sheila Ferrari Dyslexia Centre
"I felt valued & supported throughout the entire process"
Jo Follows-Smith,
The Word Woman
"I am not very tech savvy but they were able to walk me through the whole process"
Jon Brooker, Founder
ProDrummer
"Superb! From start to finish the guys keep me updated daily and changes and feedback were always a key part in the strategy"
David Burton, CEO
Total Market Solutions
"Whenever I've requested changes however small or large, the work has been carried out efficiently and professionally"
Geoff Allen, Owner
Travallen Travel
"Professional, competitive price, great ideas, proactive… a pleasure to deal with."
Adam Straw, Owner
Boat Discovery
"I am so happy I chose GorillaHub for our website build and look forward to growing the website with them over the coming years"
Joe Tickner, Business Development Manager
Ascot Promotions
Getting Started
As soon as we receive your order we'll be in touch within one business day to discuss the next steps.
£35-£80
/hour
Frequently Asked Questions
Q: How long does it take to build a website?
A: We can build a website in as little as a week.

---

Q: Will my site look like my competitors?
A: No, unlike some of our competitors, we don't limit your choices to a few generic templates. We will customise every template to perfectly fit your brand.

---

Q: Can I change the images?
A: Of course, you can supply your own images and/or find stock images you can use that will fit the design

---

Q: Can I change the layout?
A: Absolutely. You have full control over how you'll site will look to make it perfectly fit your personality & brand.

---

Q: I don't have a brand (or I don't want to use it). Is this a problem?
A: It depends. We can build using what you have already but you might want our designers to create something fresh and new, from a simple logo redraw up to a full rebrand.

Q: Can I order and pay online each month?
A: Yes. All plan payments are online via Direct Debit

---

Q: Can I pay in full instead of Direct Debit?
A: Sure. Drop us a message and we'll send you an invoice

---

Q: Who actually owns the website?
A: During the first year, we retain ownership of the site (not your content) until the balance is paid off. At this point, website ownership transfers to you. If paying in full, the site is owned by you from the start

---

Q: What happens after the first year?
A: If you'd like us to continue managing, hosting and supporting your website then you'll move to a Care Plan. If , instead, you are leaving us at that stage (we've not had one yet) we'll package and supply your site for you to transfer to your new provider.

---

Q: Are there any additional costs?
A: No. Our Website Plan prices are all published and fixed. Should your requirements change during the build there may be additional work needed and this will be discussed with you at the time if it requires an adjustment to your monthly fee.

Q: Do I need to do any updates?
A: No – and we recommend you don't as we'll review and test on a copy of your website where needed.

---

Q: Are all plugins included?
A: Yes, free plugins are included in all plans. Premium (paid) plugins are included with Site Management Plans & bespoke websites.

---

Q: Do you look after security?
A: Yes. We take security very seriously and set it up to be as secure as is practical. We keep a close eye on your site and should the worst happen, recover it as a priority.

---

Q: What is included in routine maintenance?
A: Updates to WordPress Core, Themes and plugins

---

Q: What about development? Is this classed as Maintenance?
A: No. Minor Development changes are made using included Support Time included in Site Essentials and Site Management Plans. TimeBank can also be purchased separately for this kind of work.

Q: How do I make changes to my website?
A: You are free to make changes yourself to content to layouts using the Elementor builder, but with up to 60 minutes of support time available each month most of our clients ask us to do it.

---

Q: How do I get support?
A: Simply visit our ServiceDesk and log a request for our technical team to sort for you.

---

Q: If I don't use my support time, does it roll over?
A: No, your support time is reset monthly

---

Q: What happens if I have outstanding changes to make and I run out of time?
A: For routine changes, we'll finish them up for you, recording the additional time, (fair use applies). For bigger requests, we'll ask you to purchase some TimeBank to cover the work.

---

Q: What can I ask for help with?
A: Anything. We can sort most routine issues out for you.