Sustainability
As well as great customer service, we are also driven by efficiency in all areas, but especially with our website hosting and technology.
Let's talk
Green Website Hosting
Responsible Hosting
The internet's global contribution to greenhouse gases is similar to the airline industry (around 3.7%) left unchecked, will only increase considering 63% of the world's population now use the internet.
We are on a journey to find technology solutions that minimise damage to the environment and an important part of that is finding is hosting suppliers that promote sustainability. We are still looking to replace all our options but since Feb 2022 our standard hosting is powered 100% by renewable energy and passes the Green Web Foundation's sustainability checks.
GREEN HOSTING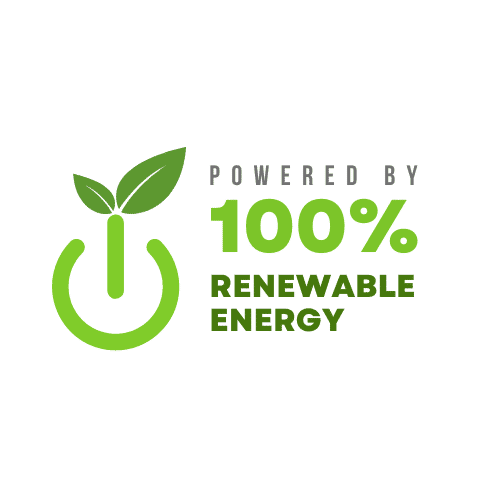 The right Environment
Energy Efficient Data Centres
A Data Centre housing website servers is a huge consumer of power so it's important this facility is as energy efficient as possible.
This is topic we are very familiar with as our Directors have previously managed many data centres for Banks at a time when efficiency ideas were first being explored so we are thrilled see how far things have come on and to know our customers' websites are located in very efficient facilities with a PUE (Power Usage Effectiveness) of just 1.12 (UK & US).
GorillaHub is Paperless
Minimising waste
We gave up our office and moved 100% online back in 2015.
All our core operations are therefore paperless, from payslips and invoicing to delivery processes and documentation – all digital.
Our use of cloud computing also means we don't need to replace our computers as often as we used to. Craig, our Technical Director, is proud his 2012 computer and 2013 laptop are still perfectly usable.
Website Efficiency
Fast and lightweight sites are more efficient
One of the core pillars of our website Care Plans is performance.
While a fast website is preferred by visitors and has SEO benefits, another benefit is efficiency.
Smaller and faster-loading web pages require less network bandwidth and computing power to serve and render them in your browser.
Our in-house monitoring and automation solutions help us to keep websites trim and efficient.