WordPress Tailored Training
A 60m tailored WordPress management training session to give you the essential skills you need
Unlock the Power of WordPress: 1-Hour Tailored Training for Website Management
Are you ready to take control of your WordPress website and maximize its potential?
Imagine having the knowledge and skills to manage your site with confidence, create compelling content, and optimise it for success. With our 1-hour tailored training session, you can learn the skills you need to be comfortable making website changes and performing administration tasks with confidence.
Did you know?
WordPress powers 63% of all CMS websites, so you are learning the best platform!
Why Choose Our WordPress Training?
Tailored Just for You: Our training is not one-size-fits-all. We customize the content to match your current skill level and specific goals, ensuring that every minute of your training is relevant and valuable.
Expert Guidance: You'll be guided by seasoned WordPress experts with years of experience. They will provide practical insights, tips, and best practices to help you make the most of your website.
What you'll learn
WordPress Basics (15m): We'll start by giving you a solid foundation in WordPress. Learn how to navigate the dashboard, create user accounts, and manage your website effectively. Gain a solid foundation in WordPress, allowing you to confidently navigate your way around the website administration panel with ease.
Content Creation Mastery (10m): Unlock the secrets to creating captivating content, enabling you to engage your audience effectively. Discover how to create posts and pages, format text like a pro, add eye-catching images, and embed multimedia elements.
Menu Magic (5m): Make it simple for your visitors to get around with well-designed site navigation. Use the power of page anchors to control exactly where visitors end up.
Plugin Proficiency (10m): Enhance your site's capabilities effortlessly. Understand how to install and activate plugins, and receive recommendations for essential plugins that can save you time and effort.
SEO and Optimisation (10m): Boost your website's visibility and performance with basic SEO practices and optimization techniques.
Troubleshooting (10m): Get immediate solutions to your specific questions, receive expert guidance, and troubleshoot any issues or errors you've encountered.
Benefits of our training
Empowerment: Gain the confidence to manage your website effectively, saving time and money on outsourcing.
Relevance: The training is tailored to your unique needs, ensuring you get the information you need most.
Expert Advice: Receive guidance from WordPress professionals who can provide insights you won't find in generic tutorials.
Immediate Solutions: Get answers to your specific questions and troubleshoot any issues you're facing right now.
What you get
A 1-hour, one-on-one training session
Personalised guidance and support
Actionable takeaways to implement immediately
Recommendations for further learning resources
A website management skill set that will benefit you for years to come
Invest in Your Website's Success
This tailored training call is designed to empower you with the knowledge and skills you need to harness the full potential of WordPress, ensuring that you can effectively manage and optimize your website for your specific goals.
Your WordPress website is a valuable asset. Don't leave its management to chance. Invest in our 1-hour tailored training and empower yourself to take control, create compelling content, and optimize your website for success.
Your business website deserves it, and so do you.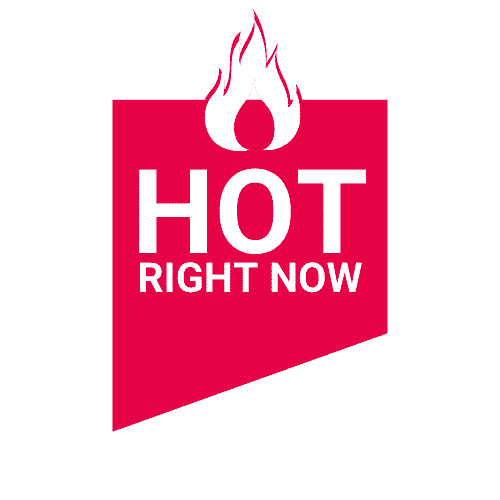 A 60m tailored WordPress management training session to give you the essential skills you need
£99
Get Started
What you need
A WordPress website
Administrative access
A webcam and microphone
Who will benefit?
Website Owners
Marketing Teams
Content authors
IT support
Whats NOT included
Offsite SEO
Google or Facebook ads
Development
Advanced website management
"A pleasure to work with"
Carlie Qirem, Chief Operating Officer
Argon International
"What can I can say, except where have you been all my life!"
Dan Lee, Operations Director
Monster-Shop
"Dealing with the people of GorillaHub has always been pleasant, and they have always been helpful."
Jai Patel, Director
JB Foods
"The ongoing support from the team has been invaluable"
Annelize Alfredo, Head of Centre
The Sheila Ferrari Dyslexia Centre
"I felt valued & supported throughout the entire process"
Jo Follows-Smith,
The Word Woman
"I am not very tech savvy but they were able to walk me through the whole process"
Jon Brooker, Founder
ProDrummer
"Superb! From start to finish the guys keep me updated daily and changes and feedback were always a key part in the strategy"
David Burton, CEO
Total Market Solutions
"Whenever I've requested changes however small or large, the work has been carried out efficiently and professionally"
Geoff Allen, Owner
Travallen Travel
"Professional, competitive price, great ideas, proactive… a pleasure to deal with."
Adam Straw, Owner
Boat Discovery
"I am so happy I chose GorillaHub for our website build and look forward to growing the website with them over the coming years"
Joe Tickner, Business Development Manager
Ascot Promotions
Getting Started
As soon as we receive your order we'll be in touch within one business day to discuss the next steps.
£99
Frequently Asked Questions
Q: How long does it take to build a website?
A: We can build a website in as little as a week.

---

Q: Will my site look like my competitors?
A: No, unlike some of our competitors, we don't limit your choices to a few generic templates. We will customise every template to perfectly fit your brand.

---

Q: Can I change the images?
A: Of course, you can supply your own images and/or find stock images you can use that will fit the design

---

Q: Can I change the layout?
A: Absolutely. You have full control over how you'll site will look to make it perfectly fit your personality & brand.

---

Q: I don't have a brand (or I don't want to use it). Is this a problem?
A: It depends. We can build using what you have already but you might want our designers to create something fresh and new, from a simple logo redraw up to a full rebrand.

Q: Can I order and pay online each month?
A: Yes. All plan payments are online via Direct Debit

---

Q: Can I pay in full instead of Direct Debit?
A: Sure. Drop us a message and we'll send you an invoice

---

Q: Who actually owns the website?
A: During the first year, we retain ownership of the site (not your content) until the balance is paid off. At this point, website ownership transfers to you. If paying in full, the site is owned by you from the start

---

Q: What happens after the first year?
A: If you'd like us to continue managing, hosting and supporting your website then you'll move to a Care Plan. If , instead, you are leaving us at that stage (we've not had one yet) we'll package and supply your site for you to transfer to your new provider.

---

Q: Are there any additional costs?
A: No. Our Website Plan prices are all published and fixed. Should your requirements change during the build there may be additional work needed and this will be discussed with you at the time if it requires an adjustment to your monthly fee.

Q: Do I need to do any updates?
A: No – and we recommend you don't as we'll review and test on a copy of your website where needed.

---

Q: Are all plugins included?
A: Yes, free plugins are included in all plans. Premium (paid) plugins are included with Site Management Plans & bespoke websites.

---

Q: Do you look after security?
A: Yes. We take security very seriously and set it up to be as secure as is practical. We keep a close eye on your site and should the worst happen, recover it as a priority.

---

Q: What is included in routine maintenance?
A: Updates to WordPress Core, Themes and plugins

---

Q: What about development? Is this classed as Maintenance?
A: No. Minor Development changes are made using included Support Time included in Site Essentials and Site Management Plans. TimeBank can also be purchased separately for this kind of work.

Q: How do I make changes to my website?
A: You are free to make changes yourself to content to layouts using the Elementor builder, but with up to 60 minutes of support time available each month most of our clients ask us to do it.

---

Q: How do I get support?
A: Simply visit our ServiceDesk and log a request for our technical team to sort for you.

---

Q: If I don't use my support time, does it roll over?
A: No, your support time is reset monthly

---

Q: What happens if I have outstanding changes to make and I run out of time?
A: For routine changes, we'll finish them up for you, recording the additional time, (fair use applies). For bigger requests, we'll ask you to purchase some TimeBank to cover the work.

---

Q: What can I ask for help with?
A: Anything. We can sort most routine issues out for you.